When you download the free DivX for Mac, you get a 15-day trial of the MPEG-2/DVD Plug-in included. If you trial is expired you can purchase a serial number for the MPEG-2/DVD Plug-in here.

There are two ways in which you can register your MPEG-2 DVD Plug-in on your Mac:

When you launch the DivX Converter a MPEG-2/DVD Plug-in window will appear. Click the "Enter serial number" button to load up the DivX Preference window.

Or you can also go to the "DivX" folder in your "Applications" folder and double click on the "DivX Preference" icon to launch the DivX preference window.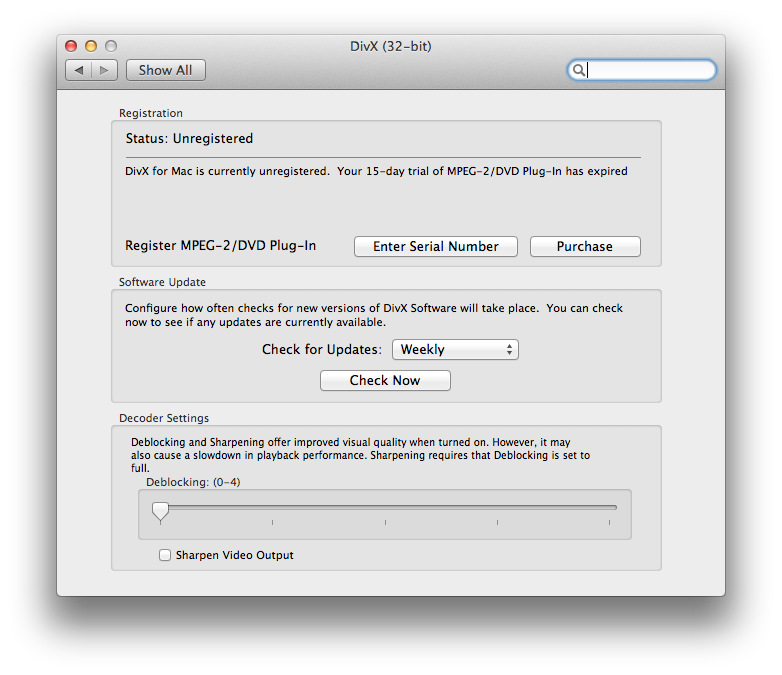 If next to Status you see 'Registered' then congratulations, your product is registered and ready to use!

If it reads, 'Unregistered' then, click on the Enter Serial Number button and enter your serial number and then click "Register" to complete registration.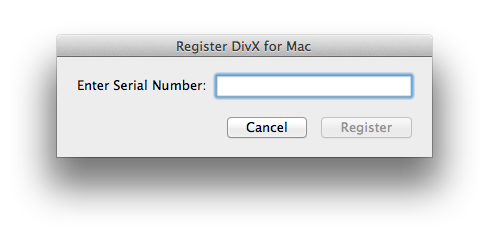 If you are having problems with your serial number - see 'Why does my serial number not work' for reference.