This FAQ is designed for those looking to convert their home made DVDs to DivX using the DivX Converter. This should be a straight forward process, without any problems. The issues usually arise due to the DVD in question not being supported, or have some type of Digital Encryption.
Check here for all the supported DVD formats by the DivX Converter:

Supported Formats by DivX Converter

What you will need:
DivX Converter within the 15 days free full featured trial or a registered version of DivX Converter
You will need the MPEG-2 plugin in order to convert Home Made DVDs. The MPEG-2 plug-in is integrated on your download of the DivX bundle. We offer a 15 days full featured trial including the MPEG-2 plugin here: Free Full Featured DivX Bundle Trial
How To Register your MPEG-2 Plugin
After purchasing the Plug-in you do not need to download or install any additional software. Simply enter the serial numbers you receive in your order confirmation email into Start--> Programs--> DivX Plus--> Register Products, and the Plug-in will be enabled for you automatically. You should see the status of the 'DivX MPEG2 Plug-in' change from 'trial active' to 'registered' after entering your serial number(s).

Disclaimer:
Our software is capable of encoding several video formats (including formats used for home made DVDs or DVDs from your Camcorder) to the DivX video format. Our software is not capable of encoding commercial DVDs into the DivX video format because these DVDs are protected by encryption designed to protect copyright holders, which our software will not decrypt. DivX Converter even together with the MPEG-2 plug-in will not rip or decrypt commercial DVDs; that is outside of what our products are capable of.

Now to the Fun part: How to convert your DVDs using DivX Converter
First Step: Open the DivX Converter.
Second Step: We recommend you using your default C:\ drive for any conversions. So we will copy and paste our DVD folder into our desktop for this tutorial.
The third step is to drag the largest VOB into DivX Converter. To find the largest VOB of your DVD folder, choose Details then click on Size. It will sort the contents of the folder by size.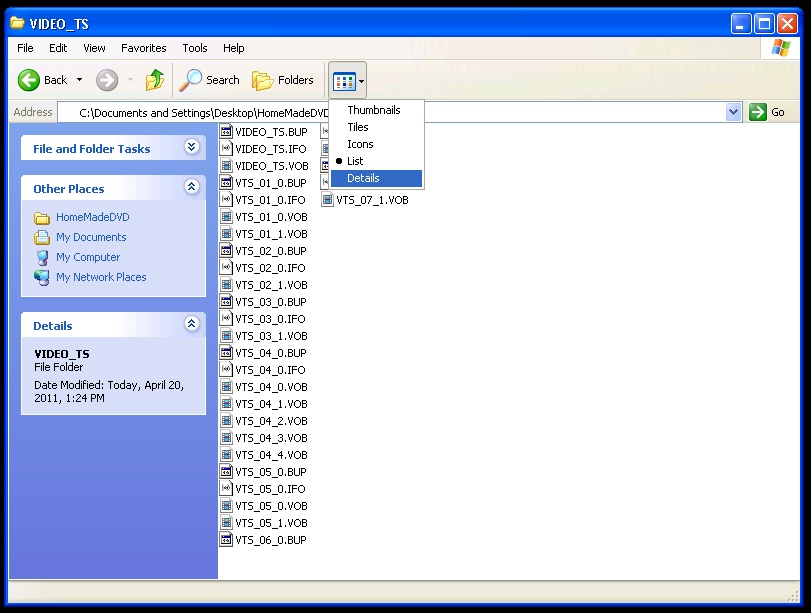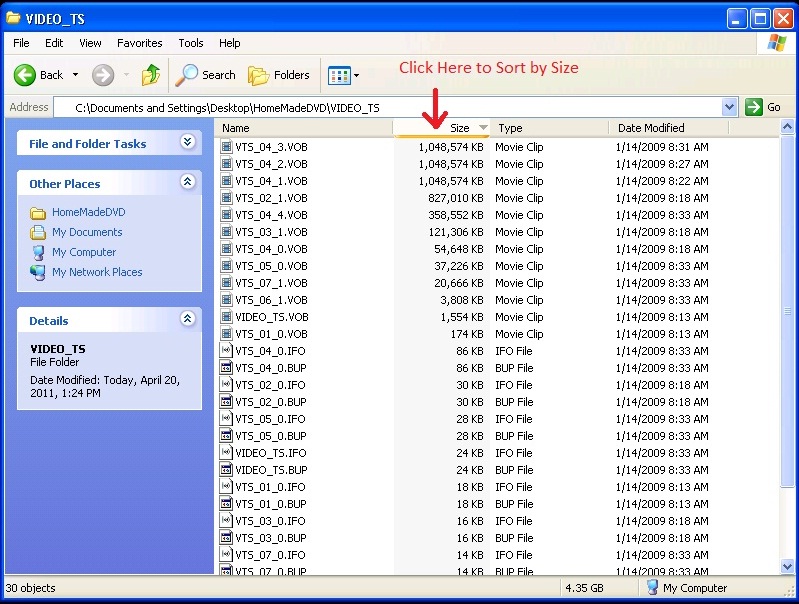 Drag only one – the largest VOB – file into DivX Converter. DivX Converter should read the contents of the folder automatically, and load the files that will be able to be converted.
You should be ready to convert your movies. If you are converting your movies from a SD source, we would recommend you to convert your movies to Home Theater profile as this would keep the same resolution from the source. However, if you are able to capture supported HD sources, try maintaining the same resolution. For example, if your source is 720p, convert to 720p and the same for 1080p.